Mary Bowden to Shenandoah University
Shenandoah Conservatory has appointed Mary Elizabeth Bowden as assistant professor of trumpet beginning August 2019. Bowden succeeds Professor of Trumpet and Conducting Scott Nelson, who retires at the end of the 2018/19 academic year after more than 30 years of service at Shenandoah.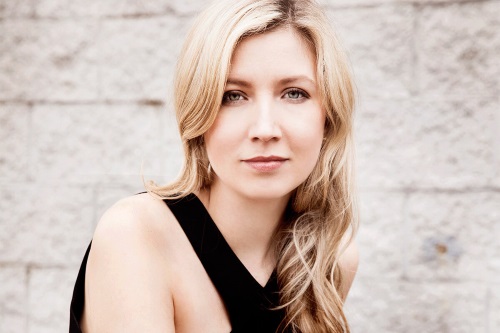 Mary Bowden
Bowden is a founding member of Chrysalis Chamber Players and Seraph Brass, as well as  a recipient of a Yale Alumni Grant.
"I'm thrilled that Ms. Bowden is joining our conservatory community," said Shenandoah Conservatory Dean and Professor of Music Michael Stepniak, Ed.D. "Beyond being an extraordinary musical artist, Ms. Bowden is a skillful teacher, thoughtful mentor, and brings with her an unusually innovative and entrepreneurial spirit."
Bowden is on the roster for the World and European Brass Association and has performed as a soloist and principal chair at many festivals throughout the world, including The Banff Center, Lucerne Festival in Switzerland, Montana's Big Sky Festival and International Trumpet Festival in Gran Canaria among others. As an orchestral musician, Bowden is currently principal trumpet of the Artosphere Festival Orchestra and has served as principal trumpet for New Zealand's Auckland Philharmonia and the Daejeon Philharmonic in Korea.
Bowden began full-time college studies at the age of 14, receiving an associate degree from Joliet Junior College. Subsequently, she earned her Bachelor of Music degree from The Curtis Institute of Music, where she studied with the principal trumpeter of the Philadelphia Orchestra, David Bilger. She was awarded her Master of Music degree from the Yale School of Music where she studied with Allan Dean.
(Source: Shenandoah University)