From The President
Jason Bergman
March 2022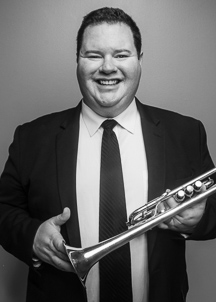 In the mid-1990s, I attended my very first master class. My trumpet teacher, Woody Yenne, organized a special class for his students with the great Stacy Blair. Stacy was a trumpet virtuoso and internationally renowned soloist. He was also blind. He learned everything by ear and memorized more than 140 trumpet concertos. In 1979, he won a Fulbright scholarship and studied in Paris. Mr. Blair made history and was the first American trumpet player to win the Maurice Andre Trumpet Competition. He gave classes around the world at places like Tanglewood, Juilliard, and the Aspen Music Festival. He performed as soloist with orchestras throughout the world. He was a legend. More accurately, he was the most unassuming, humble, quiet, and underrated legend. I loved hearing Stacy Blair play.
I had only been playing the trumpet for a year or two, yet, Mr. Yenne invited me to attend this exciting class with this incredible trumpet player. I remember that I played one of Sigmund Hering's Progressive Etudes and Mr. Blair gave me feedback, instruction, and a lot of encouragement. I loved every minute of it.
After the class, I wanted to know more about Stacy Blair and other trumpet players like him. I asked my teacher to help me find more information. That's when he gave me my very first ITG Journal. I was immediately hooked! I devoured that ITG Journal. I read it, re-read it, and even read it some more. I looked at each of the ads. I started to learn about prominent trumpet players, various instrument brands, and even trumpet mouthpieces. I couldn't get enough. I asked Mr. Yenne for more journals. My parents helped me join the ITG as a young man and I felt so proud to belong to a real community of trumpet players. I didn't really understand what that meant at the time, after all, I was thirteen or fourteen years old. However, I knew I wanted to be an ITG member for life.
What was your first interaction with the ITG like? Do you have a story that's like mine? Was there a mentor or teacher who introduced you to it? Did it come at an ITG Conference? Was it in one of our competitions?
I hope your first experiences were great ones. It's my hope that we can build our community, make space for all who want to participate, and help you feel like you belong. I hope those of us who have been around the ITG for some time can consider sharing the ITG with others. Maybe you can find a young player, give them a journal, and change their experience with the trumpet. Invite someone to watch one of our videos on our YouTube Channel. Bring someone to our next conference in San Antonio.  Help a young player like I was.
I have so many wonderful memories in this great organization. It is my hope that we can enjoy many more together. Please let me know if you have any ideas, suggestions, or ways in which we can do better. I'd love to hear from you. Shoot me an email at [email protected]. I look forward to seeing you in San Antonio. I hope you can reflect on your special ITG memories. Let's commit to make more of them together!
October 2020
By Grant Peters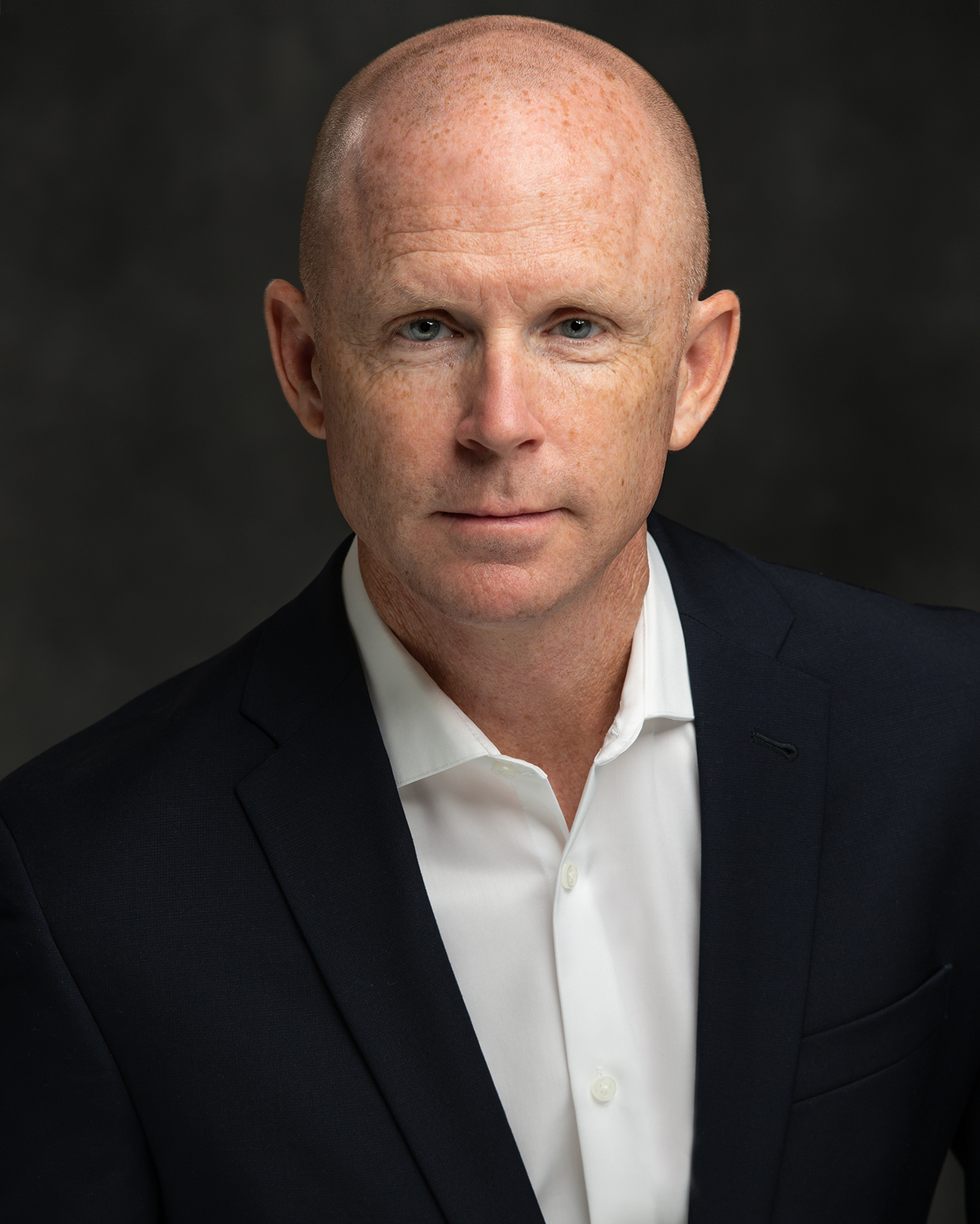 More than ever before, it is my sincere wish that you are all staying well during the current health challenge facing the world. Hopefully, by the time you are reading this, there will be significant progress toward mitigating this illness, advancing us toward safer times when we can gather, share music in person, and enjoy the collegiality that defines membership in ITG.  
These uncertain times are unprecedented, causing the cancellation of the 2020 ITG Conference in Columbus, Ohio, and the postponement of the Ellsworth Smith International Solo Trumpet Competition to September 2021. I am glad to report, however, that all those serving ITG in planning our 2021 Conference in Garden Grove, California, and the Ellsworth Competition at Brigham Young University have not missed a step in their desire to bring our members the memorable and inspiring experiences they will be craving when the pandemic has ended. Be assured that our Conference Director, JC Dobrzelewski, is prioritizing a safe environment where attendees can relax and enjoy everything this special conference will have to offer.
As lifelong students of the trumpet, you already know the benefits of membership in the Guild. The global need for physical distancing has and likely will continue to create the need for alternative sources for continued learning. Since many of us have significantly more time available, there will never be a more opportune time to encourage your friends and students to experience the benefits of membership in the International Trumpet Guild and the pedagogical value in reading the content in the ITG Journal and on the ITG Website (http://trumpetguild.org).
I take great pleasure in the fact that accessing this information will never be easier now that an initiative to make the entire archive of the ITG Journal (as well as the early ITG Newsletter, itg journal jr., and Recent Programs publications) available to members online is a reality. This long-overdue feature can be found on the ITG Website in an easy-to-use flip-book format, making accessibility to every volume simple on your computer, tablet, or smartphone. The DVD format for the archive has become obsolete, with most new computers no longer being manufactured with disc drives. I am sure that members will not only find this archive an additional, valuable benefit of membership, but those new to the electronic version will enjoy the full-color experience and easy-to-use format likely to be the standard for publications in the near future.
2020 has been a year full of challenges, both for our world and within the profession. In June, ITG released a Statement on Diversity, but I want to make it very clear that ITG stands with the #blacklivesmatter movement and against the systemic racism that exists in America and throughout the world. We also lost two giants in our profession—Edward Tarr, performer, pedagogue, and historian of international acclaim, and world-class performing artist Ryan Anthony. Both were longtime supporters of ITG and will be greatly missed. Countless other trumpeters representing every aspect of our profession have been adversely affected by the shutdown and continue to work toward a return to normalcy in their lives. The community of trumpeters in ITG and all over the globe is strong and well connected. Help your colleagues when you can and support the many creative artistic endeavors bridging the gap for our friends!
---
June 2020
As you read this, our 45th annual ITG Conference should have been underway or just wrapping up. Unfortunately, the Covid-19 outbreak made it impossible to proceed with our plans to gather in Columbus, Ohio. The ITG Board of Directors made this decision with the safety of all attendees in mind, and I am thankful for all the people who helped in this very difficult time. We are confident that we will emerge strong after this crisis and have begun planning for an exciting conference in Anaheim, California, June 1 – 5, 2021. Save those dates!
Our annual free recording, Military Band Excerpts for Trumpet, which was scheduled to be recorded in March and released on May 15, was also delayed due to Covid-19. Our ITG Recordings committee, chaired by Brian Walker, acted quickly to provide a solution, switching the 2020 and 2021 offerings. The 2019 – 2020 ITG membership will now receive the previously unreleased 1970 New York Brass Quintet recording featuring works by Jack Atherton, Edward Gregson, Alun Hoddinott, Elgar Howarth, Richard Rodney Bennett, and Malcom Arnold. Included is Arnold's historically important Quintet, a work that was written for and premiered by the NYBQ in 1962. The Military Band Excerpts for Trumpet recording will follow in 2021.
Whenever I am in a position to talk to trumpeters about the value of ITG membership, the question I am most commonly asked is "What do I get for the cost of membership?" Although this is a good question, it is consumer driven and reveals that we too often view all transactions in terms of tangible goods. Perhaps this is merely a way of thinking that has become far too common in society. Unfortunately, it is a deterrent in the ability of many to understand the value in supporting a philosophy and the like-minded colleagues that make up our membership.
When someone joins the International Trumpet Guild, they support our mission that has provided for 45 years not only the programs, but also the personnel that make those programs possible. Most would be surprised at how many people work hard throughout the year—many as volunteers—so that ITG members can enjoy such opportunities as international conferences; competitions; member-only recordings and sheet music; new-music commissions; quarterly scholarly journals; affiliate chapter grants; conference scholarships; an informative website; and professional service, performance, and research opportunities—to name a few.
In the coming year, as you interact with your friends, colleagues, and students who also love the trumpet, share my words and encourage them to support the ideals that are ITG.
Unfortunately, circumstances require that we postpone the Ellsworth Smith International Trumpet Solo Competition originally scheduled for September 23 – 26, 2020, at Brigham Young University, hosted by Jason Bergman. This premier competition takes place every four years and features the finest young trumpet artists in the world. Please watch the competition website (https://www.2020ellsworthsmith.com) for details and a new competition date in the fall of 2021
I have enjoyed the opportunity to work for ITG members during the first year of my term as your president. We continue to explore new ideas and have a number of projects in progress to improve the way ITG serves its members. Please do not hesitate to contact me directly ([email protected]) if you have questions, concerns, or suggestions about how we can improve.
---
March 2020
Greetings to my colleagues around the world! In just a few months, Columbus, Ohio (USA), will be center of all things trumpeting for five exhilarating days, May 26 – 30, as we celebrate our 45th anniversary ITG Conference. If you are like me, you always look forward to this opportunity to learn and be inspired to improve as a player and teacher. Perhaps the most rewarding aspect of the conference is the reconnection with longtime friends and colleagues, many of whom you first met and collaborated with because of your affiliation with ITG.
In addition to all of the inspiring performances by world-class artists—including the Belgian Brass, Pasi Pirinen, Monarch Brass, Byron Stripling, Ashlin Parker, Les Trompettes de Lyon, and Dominique Bodart, to name a few—you will experience informative presentations on a wide variety of topics and have access to all of our industry's instruments, accessories, and printed music in the spacious venues at the Hyatt Regency Columbus. Regardless of playing experience, all attendees will have the opportunity to be actively involved in the conference experience with warm-up classes, student competitions, masterclasses, the Festival of Trumpets, and the very popular opening fanfare for everyone with a trumpet! Check the conference website (https://www.itgconference.org) for all the details!
Our 45th anniversary gathering will also feature a special event honoring important figures in our organization's history. Former ITG presidents David Hickman, Richard Burkart, Vince DiMartino, Leonard Candelaria, Joyce Davis, Kim Dunnick, James Olcott, Stephen Chenette, Jeff Piper, Bill Pfund, Kevin Eisensmith, Alan Siebert, Brian Evans, and Cathy Leach are deserving of our gratitude and will be honored on Friday, May 29, at the Legacy Endowment Reception. These individuals played vital roles in developing the Guild we enjoy today, and having them at the conference will allow the next generation of trumpeters to meet them and learn more about their service to the trumpet world. Spread the word to your friends and colleagues to join us in tribute to these colleagues, teachers, and friends. Everyone is welcome.
In an effort to demonstrate our commitment to making ITG more relevant and valuable to our youngest demographic, the Facebook ITG Student Group was established in September as a means for younger members to communicate among themselves, report any ideas or concerns to the Board of Directors, and disseminate relevant and helpful information about ITG and the trumpet to college students. Students Madison Barton from Texas A&M – Commerce and Abby Temple from the University of Kentucky are the administrators/moderators of this group and have grown the membership to approximately 500 students. The group is planning to meet at the conference, so if you know a young person who would benefit from knowing more about ITG from their peers, please have them join the group (https://www.facebook.com/groups/1110501332481832).
Please add it to your calendar now to join us in person or via live stream September 23 – 26 for the 2020 Ellsworth Smith International Trumpet Competition, hosted by Jason Bergman at Brigham Young University. In this year's event, ITG and the Columbus Foundation will again collaborate to produce what has become one of the most prestigious solo competitions in the world. Supporting the careers of young trumpeters is certainly part of our ITG mission, and sharing the experience of hearing these fine soloists with the world via streaming video is certainly an extension of that effort. Edward Carroll, Pacho Flores, and Giuliano Sommerhalder will be the judges, and first prize is US$10,000 and a solo recital at the 2021 ITG Conference in Anaheim, California. Further details can be found on the competition website (https://www.2020ellsworthsmith.com).
I am inspired every day by the efforts of those entrusted with leading ITG through their selfless service and with the many people who have contributed for the last 45 years to the vision of supporting, improving, and sustaining the many ways in which we enjoy the trumpet. Tell a fellow trumpet enthusiast today about why you enjoy being a member of ITG, and help them find out how to join. See you in Columbus!


---
January 2020
As we start 2020, it is my hope that each of our members around the world is enjoying a happy and healthy start to the new year. Although it is only January, the planning is in full swing for our 45th annual ITG Conference this May 26 – 30, when we will return to the Hyatt Regency in Columbus, Ohio. The Conference Artist Committee has compiled a fantastic slate of world-class solo artists, ensembles, and presenters in a location easily accessible to many by driving. For those who have never attended an ITG Conference, there is so much to hear, learn, and experience for trumpeters of all ages and abilities. Make plans now to attend and take advantage of the discounted registration by registering before the February 1 early-bird deadline.

 

In October, I shared with you the results of ITG's election, which resulted in an equal number of men and women winning seats on the board of directors. A balanced and diverse group of directors is our new norm and should be our goal as we move forward. The practice of appointing two international board members after each election helps us reach places where trumpeters are underserved. Asia and Central and South America have long been geographical areas of great promise for ITG, but without great success in growing our memberships there. Our two international appointees provide real potential on both continents. Chen Rui, professor of trumpet at the Tianjin (China) Conservatory of Music, and Alexis Morales Barrientos, professor at the University of Costa Rica, are both very highly regarded and bring a familiarity with the trumpet communities in their countries and regions. I am pleased that they have agreed to serve, and I know they will be fine ambassadors for ITG.

 

With the always-generous support of the Herb Alpert Foundation, the Carmine Caruso International Jazz Trumpet Solo Competition (see the feature article in this issue of the ITG Journal) was held in September at DePaul University in Chicago, Illinois, hosted by Chad McCollough. ITG was thrilled to be able to bring this prestigious event to Chicago, where those attending were able to hear five incredible young artists compete. New Yorker Dave Adewumi was awarded first prize ($10,000) by the distinguished panel of artist judges, consisting of Tim Hagans, Ambrose Akinmosire, and Charles Tolliver.  If you couldn't attend the competition, you can still hear the winner in his solo concert at the ITG Conference this May in Columbus!

 

Your Guild will have another opportunity to support the world's finest young soloists this coming September at the Ellsworth Smith International Solo Competition at Brigham Young University in Provo, Utah, hosted by Jason Bergman. In collaboration with the Columbus Foundation, up to five finalists will be selected to travel to Provo to compete in as many as five live rounds for the jury, which will include Edward Carroll, Pacho Flores, and Giuliano Sommerhalder. First prize is $10,000 and a solo recital at our 2021 ITG Conference in Anaheim, California. Details on the Ellsworth Smith Competition can be found on the competition website (

https://www.2020ellsworthsmith.com

).

 

As you can see, your International Trumpet Guild is active in our mission of outreach in support of all trumpeters around the world, embracing the enriching experiences that come only from cultivating the most diverse collaborations possible. Those in leadership positions will continue growing membership in areas of the world where we can help, but their efforts will be far more effective with the help of you, our members. If you know someone who also loves the trumpet, show them an ITG Journal, have them listen to an ITG recording, invite them to the ITG Conference, or simply share the empowerment that comes from being a member of a group dedicated to improving what we love.
I look forward to seeing many of you in May. Until then, blow smooth and strive for tone!

 
---
October 2019
Greetings! As your new president, I am pleased to have the opportunity to lead our organization with the help of many talented and hard-working colleagues. As I prepared to assume this responsibility, I had wonderful examples to follow in Past-Presidents Cathy Leach and Brian Evans, outgoing Secretary (and former President) Kevin Eisensmith, and Treasurer Dixie Burress. I thank them for their vision, patience, and persistence in delivering the quality service our members expect and deserve.
As a result of our recent election, Jason Bergman will be joining us as vice-president/president-elect and Elisa Koehler as secretary. Jason and Elisa have been valuable contributors as board members, and I look forward to working with them. New board members Jennifer Dearden, Jason Dovel, John Foster, Christopher Moore, Nadje Noordhuis, Amy Schendel, Mary Thornton, and Brian Walker are welcome additions with impressive backgrounds. A quick glance at these names reveals an addition of five women and five men as new directors to our executive committee and board. I am proud to be associated with an organization that values gender equality, and I promise to continue working to ensure that the ITG's leadership resembles the demographic of the membership we represent.
As the premiere professional organization for the trumpet, it is now more important than ever to be clear that we intend to continue to serve our membership with an international focus and spirit of inclusivity. The planning and administration of our annual conferences and the ITG Journal and Website content are dedicated to providing a diverse slate of contributors for the benefit of our members. Nowhere was this more evident than at our 44th annual conference this summer in Miami, where I am pleased to report that attendees were treated to performers and presenters from seventeen countries and five continents! The ITG Journal provides further affirmation that we are successfully fulfilling this global outreach mission, with 27 articles from the 2018 – 2019 season by non-US authors or about non-US subjects.   
I hope members have visited the ITG Website during 2019, where, in addition to great resources for all trumpeters, you were able to download our annual recording. This past year, members enjoyed the The Thirty-Four Orchestral Etudes of Vassily Brandt, featuring beautiful interpretations by five fantastic young orchestral principal trumpeters. Performers and teachers alike are finding the advantage of having access to fine recorded examples of etudes being used daily in trumpet studios and practice rooms throughout the world. 2020 will feature another must-have reference recording, Military Band Excerpts for Trumpet, performed by leading musicians from all five branches of the US military. Tell your colleagues now to join or renew to avoid missing out on this great membership perk!
None of these three critical aspects of what we do would be possible without the tireless work of our Conference Coordinator JC Dobrzelewski, Journal Editor Peter Wood, and Website Director Michael Anderson. They deserve our sincere gratitude.
As you can see, ITG contributes in many ways to its members' enjoyment of the trumpet, and as your president, I am dedicated to continuing and improving that membership experience. Because we are a collection of lifelong learners, I also understand the importance of growing the profession by reaching others who love the trumpet. In the coming year, I would like every member to consider donating their time or talent just once—as a gesture of who we are as an organization and the ability we have to enrich lives through our collective talent. Many of you already do this. It could be as simple as providing Taps for the funeral of a veteran, giving thirty minutes of instruction to a promising young person who does not have the means to be able to take trumpet lessons, or volunteering to play at a worship service for a congregation that does not have a budget for musicians. We all know the impact our instrument had on us the first time we heard it played! Just once a year—what a simple way to pay it forward and have a meaningful impact on our respective communities and future members.
Please make plans now to attend our 45th annual ITG Conference in Columbus, Ohio, May 26 – 30, 2020. I wish you a prosperous year—full of beautiful trumpet sounds!