March 2022 Winner: Nathaniel Williford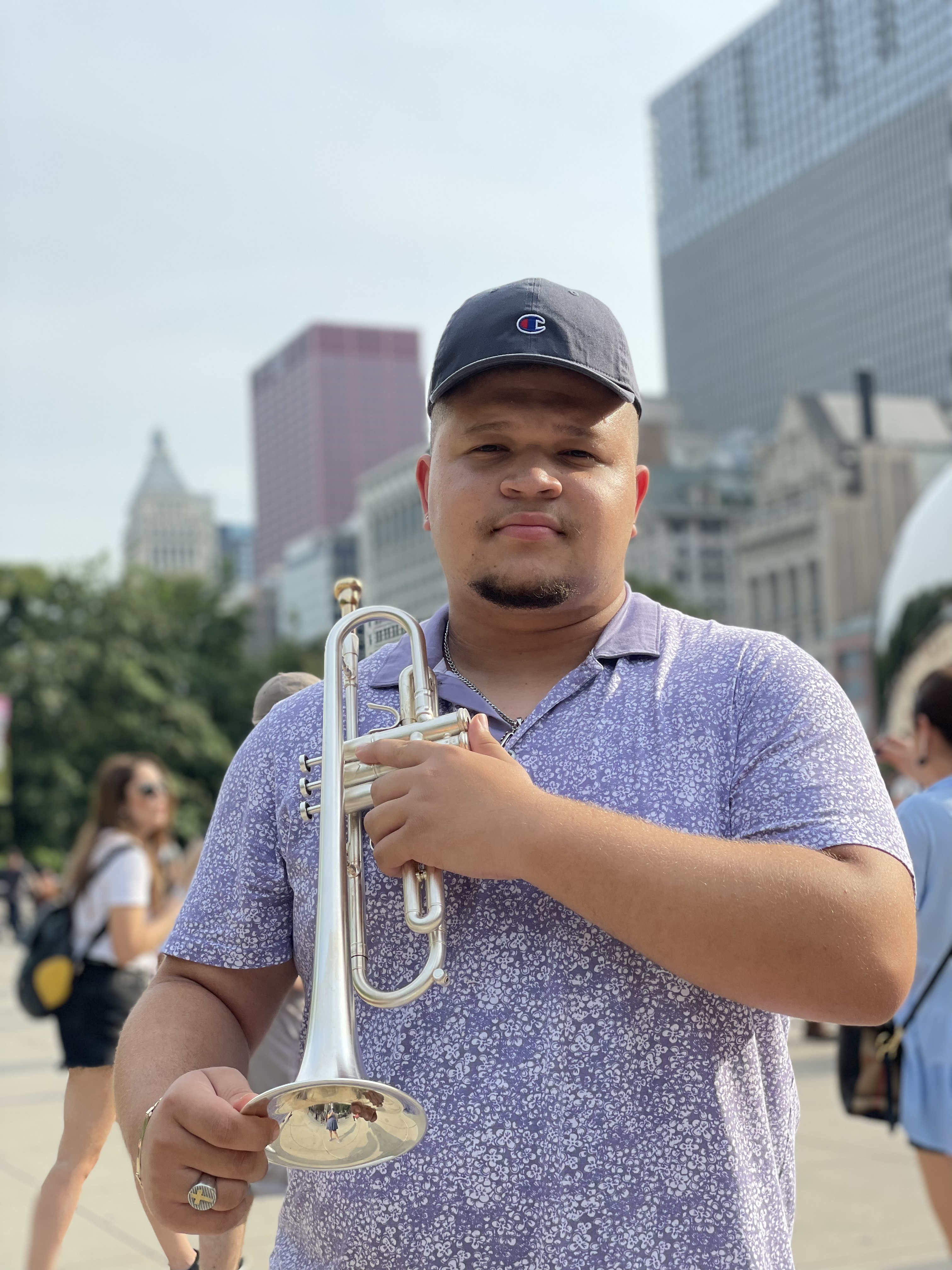 This issue's featured young artist award winner is Nathaniel Williford, a 17-year-old trumpet player who is currently a junior at Osceola County School for the Arts in Kissimmee, Florida. Nathaniel began his musical studies in sixth grade on the trombone but quickly decided to also start teaching himself how to play the trumpet. In fact, in 2018 he made the Florida All State Band on trombone prior to switching to trumpet as his primary instrument. In addition to playing trumpet in his high school's Wind Ensemble, Latin Orchestra, jazz band and pit orchestra, Nathaniel performs in and leads his own groups including a jazz combo and the Nathaniel Williford Big Band. During the COVID-19 pandemic, Nathaniel took advantage of the extra time by practicing four and five hours per day and by seeking out new opportunities including performing lead trumpet in the Florida State Youth Symphony's Jazz Band from August 2020 through February 2021 and lead trumpet in the New York Youth Symphony's virtual Jazz Band from January 2021 through July 2021. As a result of winning his audition with the New York Youth Symphony, he was awarded a fellowship to begin studying privately with the trumpet instructor of his choice which resulted in him studying with Wayne Bergeron. 
Studying with his trumpet idol, Wayne Bergeron, has been incredibly exciting and beneficial for Nathaniel particularly because he wants to study trumpet performance and music production in college in order to become a studio musician and perhaps open a music studio of his own. Speaking of Nathaniel, Wayne Bergeron says, "I was immediately impressed with his persistence, dedication, and knowledge, especially from someone only 16 years old. Nathaniel is beyond his years as a player. He is a committed musician with a strong work ethic." 
While attending his first I.T.G. conference in 2019, Nathaniel met Adam Rapa and Trent Austin who were so impressed with his promise as a trumpet player that they gifted him with two Lotus mouthpieces and a 2RL custom trumpet. Additionally he was able to meet and listen to several other inspirational trumpet players at that conference which encouraged him to continue working and improving on his playing. Some of his other favorite trumpet players include Clark Terry, Maynard Ferguson, Esteban Batallán, Maurice Andre, Clifford Brown, Freddie Hubbard, Lee Morgan, Fats Navaro, and Adam Rapa. Nathaniel credits his mom, Eminia Prasad, with recognizing that trumpet is what he was meant to do since day one of his musical studies. He is also very grateful for the support and guidance he has received from his band directors and teachers including Bill Molineaux, Jason Anderson, Stephen Grindel, Major Bailey and Dan Miller.  As the March 2022 ITG Young Artist Award recipient, he will receive a one-year complimentary membership to ITG.  Congratulations Nathaniel!