The Western Illinois brass faculty hosted their 25th anniversary Brassfest on January 22, 2023.  This year's featured guests were the Seven Hills Brass Ensemble from Cincinnati, OH. 
MORE
The International Trumpet Guild is pleased to announce the 2023 semi-finalists of seven conference competitions. These competitions were renamed the Ryan Anthony Memorial Trumpet Competition, in honor of the many artistic and humanitarian contributions of Ryan Anthony.
MORE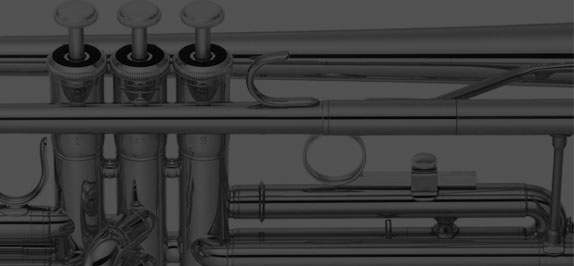 ITG mourns the passing of J. Robert Hanson.
MORE
2014 Trumpet Festival of the Southeast
The 2014 Trumpet Festival of the Southeast was hosted by Dr. Erika L. Schafer at the University of Tennessee at Chattanooga from January 17-19. Featured artists were Tito Carrillo, Assistant Professor of Jazz Trumpet at the University of Illinois, and Allan Dean, Professor of Trumpet at Yale University.
Each performed in concert and presented a masterclass. Judith Saxton, Trumpet Artist Faculty at the University of North Carolina School of the Arts, conducted the College/ProAm Mass Ensemble and also presented an Alexander Technique clinic. Dr. Raquel Rodriquez, Assistant Professor of Trumpet at Northern Kentucky University, conducted the High School Mass Ensemble. Dr. Eric Yates, Professor of Trumpet at the University of Alabama, led a warm-up clinic. Alan Siebert, Professor of Trumpet at the College-Conservatory of Music, University of Cincinnati, conducted the Professors' Ensemble. Other festival events included a jam session, a faculty recital featuring professors from throughout the southeast, a trumpet ensemble concert, and a teachers' forum. Exhibitors included Yamaha, Harrelson Trumpets, Warburton, Blackburn Trumpets, Giant Steps Music Corporation, Pickett Brass, Conn-Selmer, Inc., Andreas Eastman, and Jupiter. The festival was made possible in part by a grant from the International Trumpet Guild. The UTC Music Department, Health and Human Performance Department, and alumni George Nichols, V. Earl Brown, Jr., and Terry Major were also sponsors of the event.
The festival had approximately 200 participants with twenty-two universities represented. The Trumpet Festival of the Southeast is an annual celebration of trumpet playing and teaching in the southeastern United States. Next year's festival will be hosted by Dr. Eric Yates at the University of Alabama, specific dates to be determined. The festival website is www.trumpetfestivalofthesoutheast.com.
Source: Erika Schafer, University of Tennessee at Chattanooga