JOIN ITG
Memberships include:
Four 100+ page ITG Journals
Unrestricted site access
Access to members only content
Annual premium CD or DVD
Exclusive discounts
Free extras (music, booklets, etc.)
JOIN ITG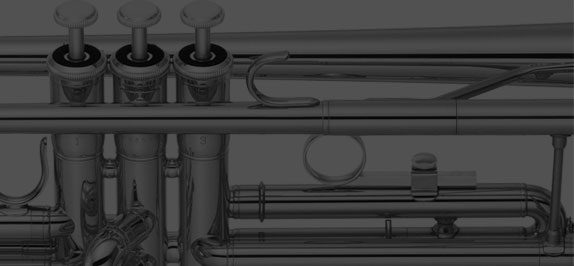 The University of New Mexico (UNM) Guild Trumpet hosted the second annual UNM Trumpet Week, April 8-12, 2018.
MORE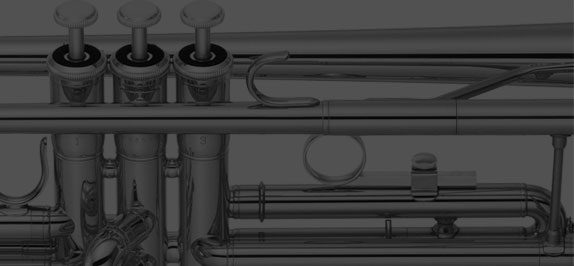 All the photos taken by the ITG Photography team are now online and available for browsing and purchase. There are almost 2000 photos covering almost ever aspect of the 2018 ITG Conference. Purchasing is easy and inexpensive and it supports ITG!

You will find the galleries on the page below - scroll down a bit to the "Featured Galleries" area.
http://internationaltrumpetguildphotography.zenfolio.com/
MORE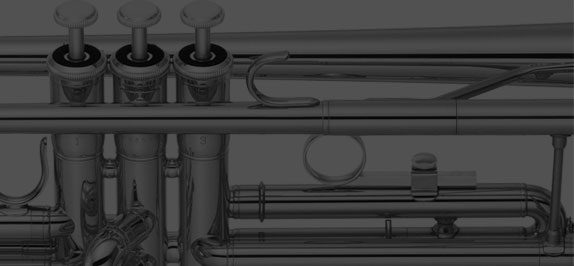 Malcolm McNab
Malcolm McNab at ITG Anaheim

Thursday morning June 2nd - Raymond Burkhart presentation
10am Concerto for Flute, Trumpet and piano-
Malcolm McNab, trumpet, flugelhorn and piccolo trumpet
Stephanie McNab, flute, alto flute and piccolo
Naomi Sumitani, piano

Friday morning June 3rd - Naval Academy Brass Quintet
9:45am Movie Music Suite for solo trumpet with Brass Quintet
Malcolm McNab, trumpet soloist

Friday evening June 3rd - Hollywood Epic Brass
8pm concert featuring Malcolm McNab and ensemble including the top brass players in Hollywood recording
---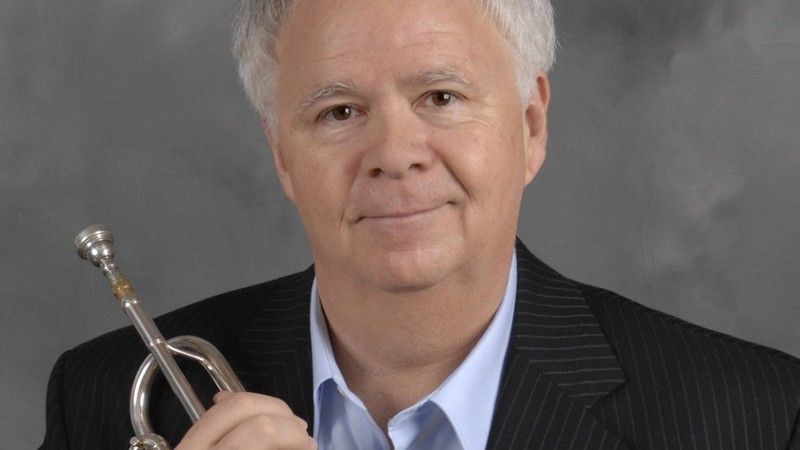 Hello,
I would like to say a few words about this list that now appears on the official ITG website. It contains hundreds of motion picture and television scores that I have been involved with to one extent or another between 1970 and 2015. My role in these titles varies from playing in the trumpet section, playing lead trumpet, or an occasional solo feature. The episode television listings include multiple weekly episodes of early television shows, i.e. Airwolf, Alias, Amazing Stories, Animaniacs, Batman Beyond, Batman: Mask of the Phantasm, Batman: Gotham Knights, Beauty and the Beast, Benson, Bionic Woman, Bob Newhart Show, Boomtown, Cagney and Lacey, The Cape, Capitol Critters, Charlie's Angels, Cheers, China Beach, Chips, The Colbys, Dallas, Dark Angel, Darkwing Duck, Desperate Housewives, Diagnosis Murder, Dinosaurs, Dr. Quinn Medicine Woman, Dynasty (not solo), Enterprise, Eureka, Falcon Crest, The Fall Guy, Fame, Family Ties, Father Dowling Mysteries, Freakazoid, The Fringe, The Fugitive, Futurama, Gabriel's Fire, The Golden Girls, Guns of Paradise, Happy Days, Hawaii 5-0, Hotel, Jag, King of the Hill, Knight Rider, Knot's Landing, Kojak, Lois and Clark, Love Boat, M.A.S.H., MacGyver, Magnum P.I., Mary Tyler Moore Show, Matlock, Matt Houston, Moonlighting, Murder She Wrote, New Adventures of Wonder Woman, North and South, Quantum Leap, Remington Steele, Roots 2, Scarecrow and Mrs. King, Seaquest, The Simpsons, Soap, Space: Above and Beyond, Star Trek: Deep Space Nine (solo), Star Trek: The Next Generation, Star Trek Voyager, Starsky and Hutch, Streets of San Francisco, Superman (1996), Tazmania, Thirty Something, Thornbirds, Tiny Toons Adventures, The Waltons (not solo), West Wing, Wonder Woman (1976), and Young Riders.
Forty-five years of free-lance recording in Hollywood is very difficult to keep track of but I am continuing on a quest to identify my work, especially for my family, present and future, who will most likely ask some things like, "What did gramps have in that black case every time he left to go to work? What the heck did he do? Was he a sniper?" I imagine that the answer will be something like, "Do you remember that scene in that movie "Bite The Bullet" where the horse dies? He played a flugelhorn solo behind that scene". "Let me see, oh yeah, I think I remember that".
There are many memories that come to mind when I think about all of those sessions. In most cases I can remember the studio, the incredible musicians and composers I played with, the music, and all of the things, mostly a lot of fun, that happened on these sessions.
I sincerely hope you will enjoy this overview of my contribution to film history, which I call my "Stealth Career!"
With warmest regards,
Malcolm McNabb
Click to view Welcome Video from Malcolm McNab
---
---
Exclusive Interviews:
Click to view Malcolm McNab talk about Randy Newman
Click to view Malcolm McNab talk about Zappa
Click to view Malcolm McNab talk about John Williams
Click to view Malcolm McNab talk about The River
Click to view Malcolm McNab talk about LA Confidential
Click to view Malcolm McNab talk about Last Castle
Click to view Malcolm McNab talk about Shires-The Hindenburg
Click to view Malcolm McNab talk about Tchaik
Click to view Malcolm McNab talk about Being a Studio Musician
Click to view Malcolm McNab talk about Dances with Wolves
Click to view Malcolm McNab talk about Bruce Broughton