JOIN ITG
Memberships include:
Four 100+ page ITG Journals
Unrestricted site access
Access to members only content
Journal archive
Annual premium CD or DVD
Exclusive discounts
Free extras (music, booklets, etc.)
JOIN ITG
Happy New Year!
2017 brings some changes to the ITG staff:
MORE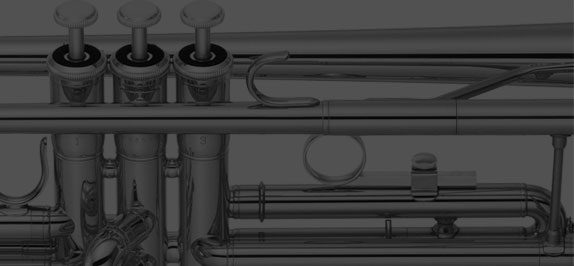 Gary Barrow, retired Professor of Music at Arkansas Tech University, presented two lectures this fall entitled Some Thoughts on the History of Trumpet Pedagogy.
MORE
In November 2016, Vincent DiMartino and John Foster performed a five-concert tour of their Sound the Trumpets program, through which they explored the history of the trumpet and its repertoire through performances of music played on the intended instruments.
MORE
Organizational News: Amanda Yadav new ITG Advertising Manager
The International Trumpet Guild welcomes Amanda Yadav as our new Advertising Manager. Amanda will handle advertising in the ITG Journal, 2015 ITG Conference Program, 2015 Conference web site and soon the ITG web site. In addition to a Masters in horn performance, she has 5 years of experience in instrument sales and music store management. Her enthusiasm and background are a great fit for ITG. Please contact Amanda at ads@trumpetguild.org with questions or to place an ad that will reach trumpet players everywhere.
Source: Dixie Burress, ITG Treasurer